I am so stupidly excited. So much is going on that I don't know where to start but the journey will take us right round the world.
While the craziness ensues with KO2 rattling cages to effect change, much bigger projects are spawning which may well enable us to rise way above and match the ethos of Ama Zon Art and Diego Carneiro de Oliveira's music "to plant seeds" around the world to "Change Lives". Diego's incredibly passionate team strive to "Transformando realidades através da Arte"; Change Lives through Art. While KO2 uses a different tool; zero-emission dirtbikes, and AVIF uses volunteering and technology the mission is always the same; bringing people together to learn, gain perspective and to grow as human beings. The latest collaboration is bigger than most.
In a few days Diego, his cello & Filipe Parolin, responsible for the video below, will travel just under 9,500km to Nairobi, Kenya, on invitation from the Embassy of Brazil, in Nairobi, to perform in 4 separate cultural events designed to link the 2 countries.
After meeting with the Ambassador, Diego will be teaching students at the Kenya Conservatoire of Music prior to a Concert. The following day, at the Alliance Française – a concert open to the public – including pieces by Heitor Villa-Lobos: "the single most significant creative figure in 20th-century Brazilian art music" – Bachianas Brasileiras, classical pieces by Kenyan musicians and hopefully child musicians too.
Filipe will be filming a documentary to cover the events and the trip, especially a visit to Kibera, Kenya's largest slum area to run a workshop for the children there. Julius Mwelu of The Mwelu Foundation is also hopefully assisting with film and audio. My hope is that the high profile events also draw attention to his incredible work. Julius was born and grew up in the Mathare slum, close to Kibera and became inspired with photography after getting involved with the MYSA (Mathare Youth Sports Association) "Shootback" project. A selection of the photos from this project were made into a book. With a help of Jasper Groen (a photographer from Holland), he managed to publish a book in the Netherlands called "Julius" all about life in the slum and also started teaching street kids in Mathare how to use a camera to show people the talent that exists in the slum and how the slum looks through the eyes of the kids.
Julius also believes that "..if we invest in the future of today's youth then we will make this world a better place for everyone to live in."
After a frantic five days in Nairobi, Diego, Julius and Filipe will then travel upcountry to film and visit with one of AVIF's host communities in Uhundha, Bondo District, NW Kenya and also visit the incredible Maasai Mara, filming Kenya's beauty along the way. We have wonderful support yet again from Charles and Prisca Adero who insist on me not worrying about logistical things. I know my Brazilian friends will be in good hands and can concentrate on their mission.
With the Rio +20 Earth Summit in June, environmental links between rainforests and water cycles are high on agendas. Water means economic prosperity and that only comes with protection of the rainforest. Brazil has been hitting headlines with one of the worlds largest hydro facilities devastating 400,000 hectares of rainforest, and of course Kenya is reeling from the massive loss of its own.
You have to remember that Brazil and Kenya used to be joined as one continent – sharing their rainforest Pangaea!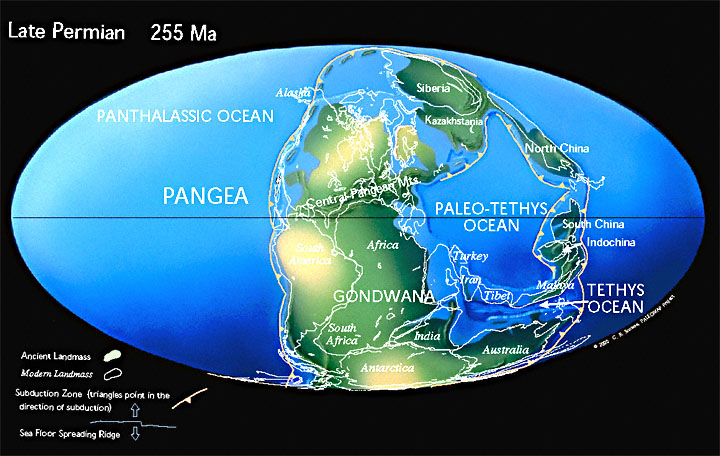 AVIF already has local and international links between Kenya, Ama Zon Art and community schools in UK and in the Arabuko-Sokoke Forest region of Kenya. I first met Diego Carneiro while he was performing at Nidderdale High School, who are formally linked with the Mida, Mbarakachembe and Mzizima Primary Schools in the rainforest region, a link sponsored by the UK Government's Department For International Development DFID Global Schools Partnership (DGSP). The Arabuko-Sokoke Forest is recognised internationally as the second most important forest in all Africa for its indigenous bird life and is the largest remnant of a forest that once stretched 2500 kilometres along the East African coast from Mozambique to Somalia. This alone links Kenya significantly with the northern equatorial Amazonian region of Brazil, where Diego was born, and now runs Ama Zon Art.
Reduction of rainforest = reduction of rainfall. With the eventual green light for Belo Monte's $16 billion, 11400-megawatt dam in Brazil, the third biggest in the world – after the Three Gorges in China and Itaipu, which is jointly run by Brazil and Paraguay, the entire state of Para can be supplied with power. I sailed through the Three Gorges in 2002, months before the huge dams completion, and know first hand what the issues are. My children, aged 6 & 4 at the time, were enamoured by an old chinese woman at one of the communities we stopped at who said she would not be moving when the sirens sounded and the dam became operational. Her village is now underwater! I have no idea what became of the lady but we still hold dear the brooch she gave my daughter.
The Brazilian government, and many, must agree that it is crucial to progress, and to meet growing energy needs, but "environmentalists and those fighting for indigenous rights have been vociferous in their opposition" and rightly so. Controversy aside, the dam, even at reduced flow can generate enough clean energy to power the entire state of Para, where Diego lives.
Luckily they have the water in Brazil because they have the Amazon rainforest. Kenya does not have that luxury any more and despite being in a tropical region, AVIF's current project to put a well into a maasai village in Amboseli – which hosts our volunteers from around the world – spreads awareness of the critical need for water-aid in the area. Drought killed 50% of the wildlife and livestock in the area in 2009 (exacerbated by Kilimanjaro ice sheets dramatically reducing with climate change).
There has to be dialogue for change to take place. While AVIF uses volunteers and KO2 uses zero-emission dirtbikes, ♪ ♫ ♩ ♬ Music is a powerful force to effect change. Its also a vital tool to bring people together socially; whether its drums or classical Villa Lobos, we're all very excited by next weeks gathering. Watch this space for further updates.